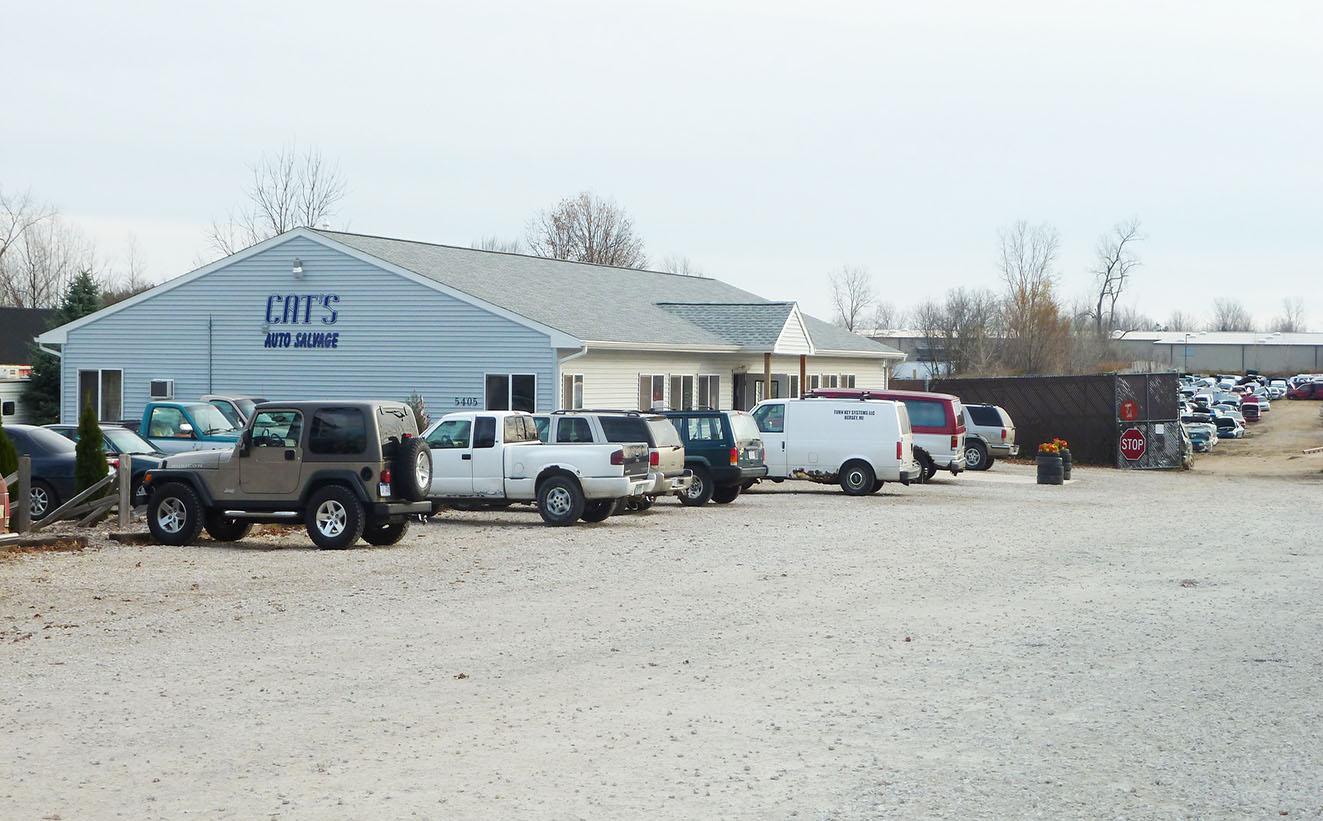 90 Day Warranty on All Parts
Family Owned and Operated
State Certified Scale On-Site
We Specialize in Older Vehicles.
Foreign & Domestic
Welcome to CATS AUTO SALVAGE
Thank you to all our customers! It is with a heavy heart we inform you that we will be closed on Saturdays, starting 2/19/22.
We just do not have the help necessary to be open on Saturdays. If this changes for the summer, we will update our website accordingly.
Thank you for your continued patronage, and for your patience and understanding.

Thank you, Jeff (owner)
If you're wondering how to get rid of a junk car or if you need to find a used part to fix your car, call us at Cats Auto Salvage at: (517) 322-2350.

At our auto salvage center, we buy scrap cars and trucks and have a wide variety of used auto parts/aftermarket auto parts in stock from used starters, used wheels, used fenders to older auto parts and old truck parts.
We are dedicated to providing our clients with the highest level of service, and we offer a 90 day warranty on all parts we sell. We can tow your disabled vehicle to our salvage yard or you can drive it in. We have a State certified scale on-site and we specialize in older vehicles.
We are an auto parts warehouse - with used auto body parts (used fenders, used bumpers) OEM and aftermarket parts for most foreign and domestic cars and trucks.

Have scrap metal to sell? We buy scrap metal in our scrap yard, too!

We buy cars that are 7 years old and older....some dating back to the 1960s.
If we don't have it, we will locate it! Typically, in two business days.
We can pull the parts, or you can save money and pull the parts yourself.

Cat's Auto Salvage in Lansing also services the needs of Charlotte, Delhi Township, Dewitt, Lansing, East Lansing, and Portland .


Give us a call today (517) 322-2350
Read more